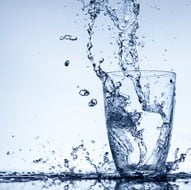 Lymphedema: Separating Fact From Fiction
Lymphedema in right arm of patient; from Boris M, et al. Oncology. 11:99-109,1997
The most recent survivorship data from the Surveillance, Epidemiology, and End Results (SEER) database demonstrate a significant increase in the number of US cancer survivors over the last 30 years, from roughly 3 million in 1973 to nearly 12 million in 2008.[1] As a result, issues of survivorship have stimulated new focus for clinical trials, not only to determine the most effective therapeutic regimen (surgery, drug, or radiation) but also to identify the one with the least influence on future quality of life. Lymphedema has long been a feared complication of surgical cancer treatment, and notably one that negatively impacts survivorship. Fear of lymphedema stems from patient concerns regarding the chronic, progressive nature of the condition and the clinician's relative inability to predict or prevent its development. Furthermore, decades of physician and allied health teachings based on opinion and theory have perpetuated the myths shrouding lymphedema risk, prevention, and treatment.
A vast body of literature documents the occurrence of breast cancer–related lymphedema, with more than 1400 articles indexed in PubMed-MEDLINE databases alone. Importantly, lymphedema also exists after surgery for non–breast-cancer-related malignancies, but data documenting this occurrence are rare in comparison. Recently, Cormier et al found only 47 studies between 1972 and 2008 with more than 10 patients that prospectively evaluated lymphedema as a primary or secondary outcome after treatment for melanoma, bladder, sarcoma, penile, prostate, vulvar, cervical, endometrial, or head and neck cancers.[2] The authors' analysis of these studies demonstrated the overall incidence of lymphedema to be 16.3% after melanoma, 10.1% after genitourinary cancers, and 19.6% after gynecologic malignancies, and notes that lymphedema rates are higher when the lower rather than upper extremity is affected. Given the abundance of breast cancer data, this review will focus on breast cancer–related lymphedema. However, the principles and controversies discussed are relevant regardless of the type of malignancy to which the lymphedema is attributed.
Download Full Article