Remedial deep tissue Massage
The Lymph Clinic offers several modalities of massage including Swedish, deep tissue and sports massage. These techniques help to alleviate stress and tension in the body's soft tissues during physical activity, or due to occupational,emotional and postural stress. May be used in conjunction with aromatherapy oils .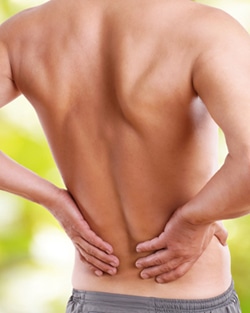 Hot Stone Massage
Offered by Patricia Sutton, A deeply warming soothing treatment that penetrates the muscles – soothing and releasing tension, easing stiffness, relieving chronic pain and promoting deep relaxation. Combining hot stone protocols with a full body massage provides a very healing and effective experience. The hot stones also expand blood vessels, which encourages blood flow throughout the body. The hot stones have a sedative effect that can relieve chronic pain, reduce stress and promote deep relaxation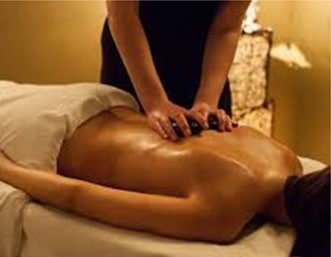 A hot stone massage combines thermotherapy with massage techniques to provide an effective healing therapy. The use of natural stones in conjunction with massage uses powerful earth energies to help the patient heal.
Heat from stones also has the benefit of geomagnetism from a Earth source; which has a balancing and healing effect on our systems.
For those who haven't had the pleasure of having a hot stone massage; it consists of both warm and hot stones placed in a formation on directly on the body as well as being used as a massage tool. The localized placement of heat on a particular area increases circulation of fluids, and can assist in alleviating organ congestion and may even dissolve masses.
When placed along meridian points, they can assist in removing energy blockages that lead to the development of disease, illness and cancers.
The stones are heated and kept warm in a crock pot or heating dish before being applied to the recipient. In some cases cold stones are used to stroke the body after the application and massage with the hot stones in order to reduce swelling and pain or to stimulate lymphatic drainage. The contrast of hot and cold temperatures forces the muscles to dilate and contract. This creates a pumping action for moving fresh fluids through muscle tissue and spaces in the joints. Combining this with deep tissue movements or other forms of massage creates a powerful detoxifying and invigorating treatment.
The benefits of hot stone massage include both medicinal and subtle energy benefits. They can be placed to treat organs or muscular tissue or placed for chakra balancing.
The 'M' Technique
Touch is one of the basic forms of communication, yet many of us are afraid to touch those who need it most – the very fragile, the critically ill, the actively dying. The 'M' technique works on skin receptors which send signals to the brain and has been described as 'physical hypnotherapy' and a 'spiritual dance'. Extremly gentle rhythmic and hypnotically relaxing.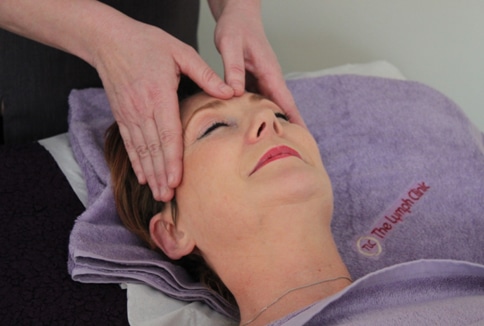 Holistic cancer care Massage
An oncology massage adapts massage techniques to safely meet the changing bodywork considerations during and after cancer treatment. It is a relaxing pleasurable experience using treatments which are deeply nourishing and calming , sometimes using warm stone therapy and oils.The benefits include: reduced pain and fatigue;decreased anxiety; less nausea; improved sleepand a greater sense of well-being.