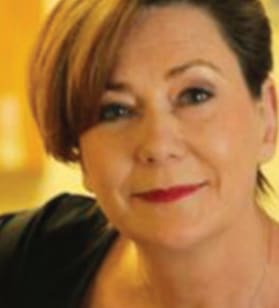 Meadbh Mac Sweeney
Clinic Director
CNS Lymphoedema,
Medical Integrative Healthcare Therapist
Professional Qualifications
Registered General Nurse ( Bon Secours)
Registered Sick Childrens Nurse ( Temple Street)
Manual Lymph Drainage ( Dr Vodder level 4)
Aromatherapist ( ITEC)
Biofeedback Reflexologist (ITEC)
Remedial Massage ( Northern Institute)
Chi Massage ( IHCA)
Health Creation Mentor, 40-hour training module with Dr Rosy Daniel, specialist in integrative medical oncology, 2009 Complementary Therapies in Cancer, Bristol Cancer Help Centre and University of West England, 2001
Complementary Therapies in Palliative Care, St Francis Hospice, Dublin, 2006
Deep Listening Levels 1 and 2, 40-hour modules on listening skills, Ros Oliver 2006-2007
Wisdom and Compassion in Care of the Dying, 40-hour training module, Christine Longaker, 2001
Boundless Healing – Skills in Visualisation and Healing
Looking into the Mirror of The Mind, Dzigar Kontrul Rimpoch
About Meadbh Mac Sweeney
Meadbh practices as a Medical Integrative Healthcare Therapist and as clinical nurse specialist in lymphedema, with specialised training for the treatment of patients with lymphedema, lipoedema and other lymphatic disorders
Director of The Lymph Clinic, Cork and Limerick. Meadbh Mac Sweeney qualified as a Registered General Nurse having trained at the Bon Secours Hospital in Cork, with a post graduate training in Sick Children's Nursing, Temple St Hospital, Dublin. Following a successful nursing career over two decades, the year 2001 saw her qualifying with the Dr Vodder School in Austria in manual lymph drainage (MLD) and decongestive lymphatic therapy (DLT), subsequently training as the only certified teacher of the Origional Dr Vodder Technique (M.L.D.) in Ireland, teaching the post graduate course to doctors, nurses , physiotherapists, occupational therapists, physical therapists and experienced massage therapists from the Brookfield Health Sciences building UCC
She has studied comprehensively in the field of integrative medicine including bio feedback Reflexology, Clinical Aromatherapy, Remedial Massage, Chi Massage & 'Complementary Therapies and Cancer' at the Bristol Cancer Help Centre and University of West England. She has also undertaken a training as a Health Creation Mentor with renowned Integrative Medicine Consultant, Dr. Rosy Daniel.
Recognising the uniqueness of each individual and her passion for the whole person to be treated, has led Meadbh on a most exciting professional journey, integrating medical healthcare therapies into the hospital setting .She continues to bring her wealth of knowledge directly to patients, propelling her to the forefront of integrative medicine in patient care.
While principally working privately at the centre of excellence TLC The Lymph Clinic, Cork, she also sees private patients at The Lymph Clinic Limerick and publically at the Lymphedema Service at University Hospital Limerick.
Meadbh facilitates, on request, a variety of workshops such as Guidelines for the Use of Massage When Treating Cancer Patients for qualified therapists and medical or healthcare professionals. These courses are based on the principles of integrative medicine or the understanding of the lymphatic system and applied manual lymph drainage. She has taught Complementary
Therapies and the Elderly and Understanding the Lymphatic System and Applied MLD, as requested modules in UCC.