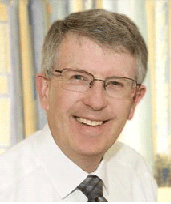 Peter Mortimer
Professor of dermatological medicine,
Physician to the Skin Department, St George's Hospital, London.
Biography
Professor Peter Mortimer trained in Dermatology in Sheffield and Oxford. He was appointed 'Physician to the Skin Department' at St George's and consultant skin physician to the Royal Marsden Hospital since 1986 and has been Professor of Dermatological Medicine to the University of London since 2000. Interest in lymphatics began in Oxford where he undertook his thesis on 'the measurement of skin lymph flow'.
Clinical Practice
His practice deals almost entirely with chronic oedema, lymphedema, lymph-related disorders and lipoedema. He is a founder of both the Lymphedema Support Network and British Lymphology Society and he has just appointed the first Clinical Training Fellow in Lymphovascular Medicine in the UK. He has over 240 publications cited on PubMed. He has been successful in obtaining funding from The Wellcome Trust, MRC, British Heart Foundation and CRUK including a current programme grant with CRUK.